I love arriving in Thailand. Bangkok's smell is recognizable the second you step off the plane.  Humidity, blossoms, sewer, a touch of smog, and a smell of general green lusciousness. I've had a love affair with this city for over a decade and it feels so good to be back.
We're still recovering from our whirlwind through Tokyo and our redeye flight, so we've been sleeping and relaxing a lot in our nice private deluxe hostel room.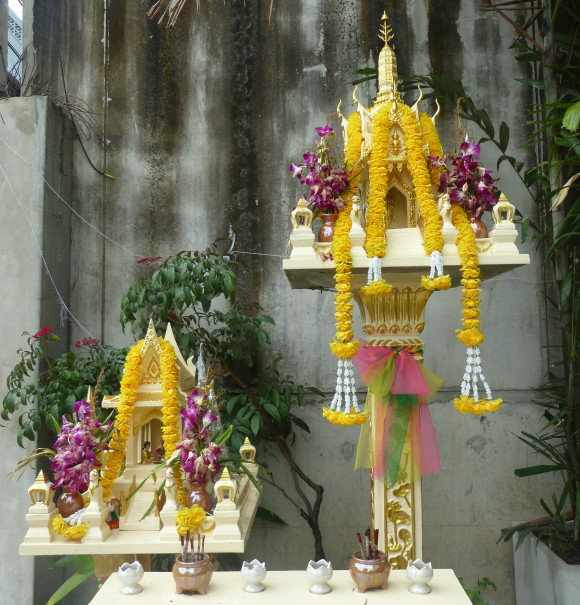 So far we've ventured out for some delicious eats at the Food Republic in Siam Centre.  Food heaven!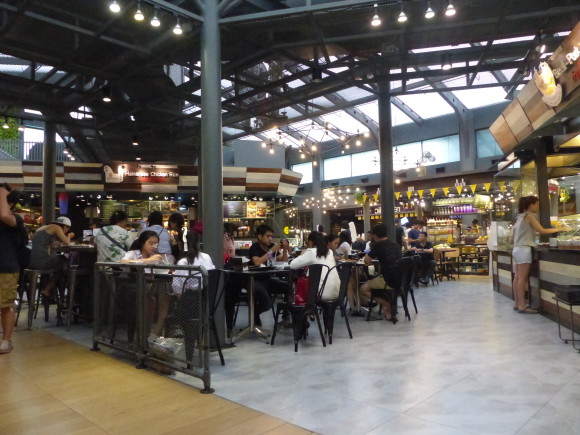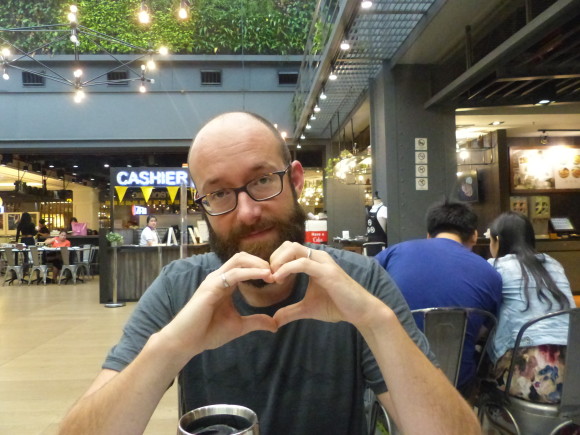 We met up with Amber, an childhood friend and her lovely husband Matthew, who treated us to a beautiful dinner with a lovely view.  They have moved to Bangkok for the foreseeable future! Super exciting! We had a wonderful, non-stop 3 hour dinner at Zense, a lovely rooftop restaurant.  A great place to watch the lightning storm (from inside).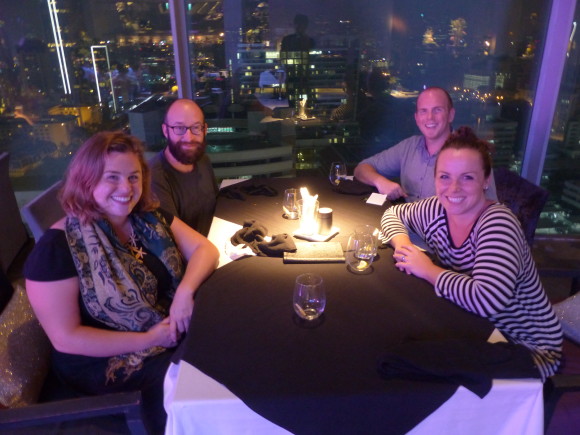 Thank you Matthew & Amber! <3