The 2nd early morning in a row to catch a ferry.  This time, we comically repacked our car with our stuff and J & T's.  Our car seems a bit like a clown car, and even BC Ferries employees seemed surprised that we had 4 adults in the car with all our stuff.  But we managed, and got on the ferry to Haida Gwaii!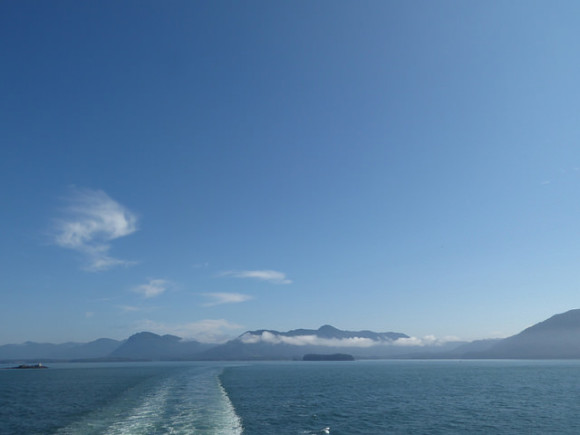 I was pretty tired at this point, so I slept the whole way and missed three humpback whales! Oh well.
I did see my former classmate Robin on the Ferry and MP Nathan Cullen was there too, he left his lights on and they announced "Nathan Cullen, you're lights are on." Brilliant free advertising.