Edge of the World Music Festival in Tlell was one of the best music festivals I have ever been to.  The whole community came out, from toddlers to elders (see the elder parking photo below). It was so family friendly, the perfect size, with good food and a great vibe.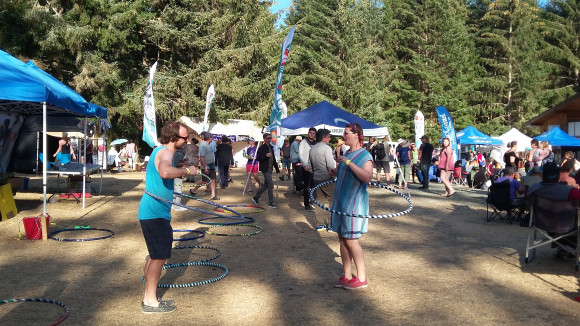 We had a great afternoon relaxing by the river and meandering through the festival.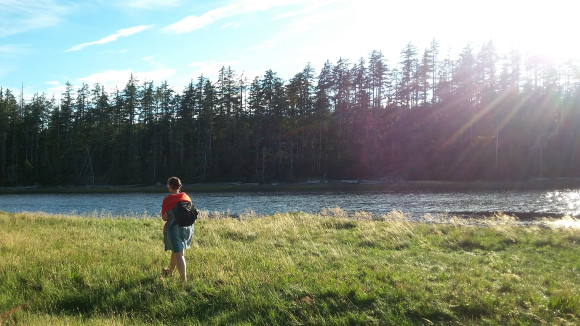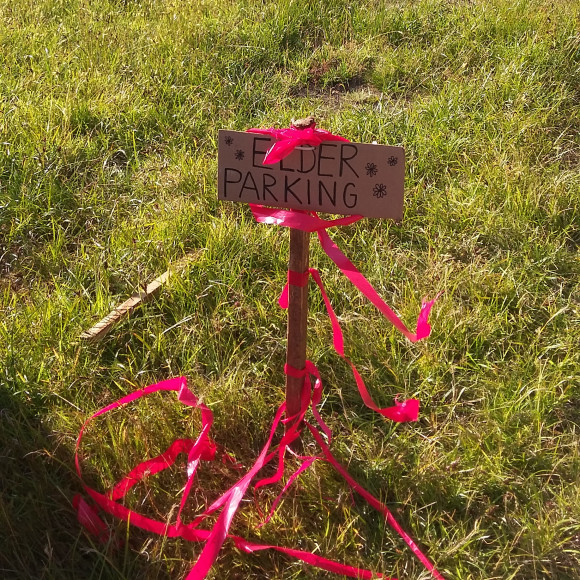 Buffy Sainte-Marie was the headliner and she was such a powerful and political performer. Right up my alley.  She gave me goosebumps when she performed Power in the Blood and brought me to tears during We are Circling. If you have a chance, go see her live, otherwise youtube these amazing songs.  I sang my heart out.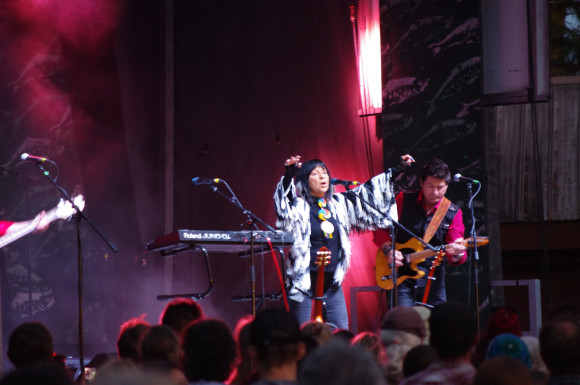 Everywhere we go on Haida Gwaii we see that the Haida people are united against the Enbridge pipeline. It really warms my oil-spill hatin' heart.  These people live so closely to the water, both living beside it and depending on it for their physical and cultural survival.  Thank you to the Haida Nation for taking a stand that will benefit us all.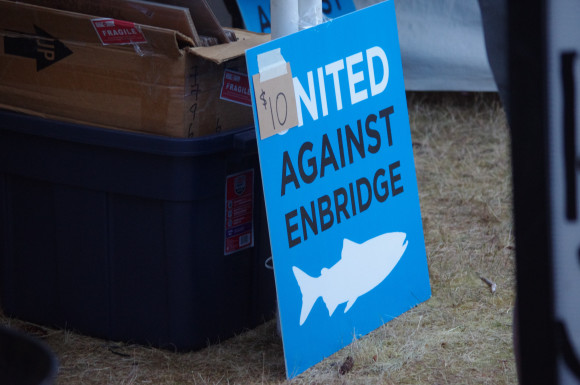 When dusk fell, all the kids and families walked through the crowd with beautiful paper lanterns they had made at workshops during the day.  They were all creative and beautiful, but this one was obviously my favourite.
The evening show was Busty and the Bass. We were tired and were planning to leave after Buffy, but they were so good we ended up staying! Amazing energy from the trombonist! We all had a crush on him.