After a beautiful drive from Agate Beach
We arrived at the delightfully welcoming Moon over Naikoon Bakery.  It's a bus with delicious bread, pizza, cinnamon buns, coffee and so much more.  We started with a cinnamon bun, but didn't want to leave so we got pizza and sat cozily around the table.  At this point, it's been rainy and misty for 2 days, so a bit of sunshine and the comfort of inside felt great!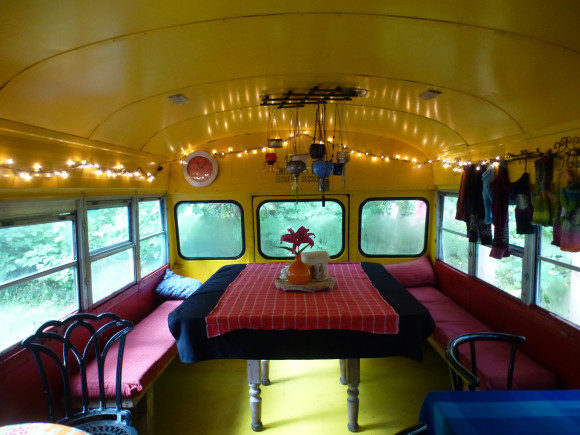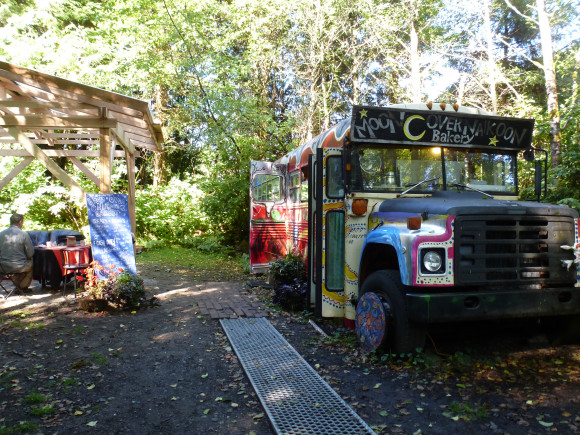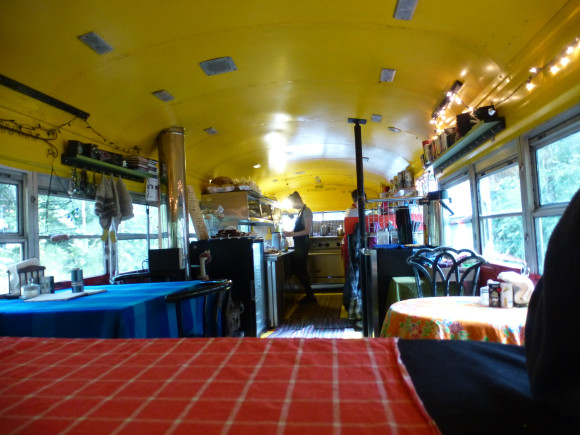 So many nice details, including the coolest ceramic salmon sink!