Tow Hill has a very interesting origin story, which I read on the plaques in the park, but I found this really cool animation of it as well.  Here is the story of this unique place on Haida Gwaii.
Despite arriving in gale force winds, the blow holes were not blowing when we visited, but with the volcanic rock, grey breaking waves, cool seaweed and dense pine trees, it was still a beautiful place to explore.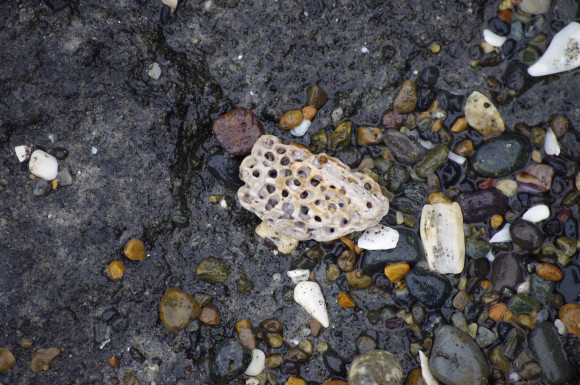 Everywhere we go, the trees are full of cones.  We've been hearing from locals that the trees are stressed due to lack of water, so they have gone into survival mode and are working to reproduce themselves by dropping as many cones as possible in case their own days are numbered.