We took a Zodiac tour down Moresby Island right to the the southern tip.  We've now explored Haida Gwaii North to South, although truly getting to know this wonderful place, would take a lifetime, not a couple of weeks.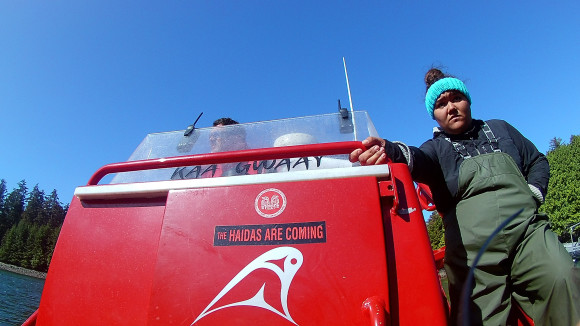 Our guides were Haida Style Expeditions. This is Jaylene Shelford, an amazing Haida singer and guide.  We loved her songs and stories.  Such a honour and a treat to meet this wonderful woman whose family knew she was a singer before she was born. I took a video of her singing. I'll try to find it and update this post later when I'm not on my chromebook.
When we arrived at S'gang Gwaii the guides made us an delicious bbq salmon lunch on the beach.  Delicious!