We took an 18 hour ferry between Port Hardy and Prince Rupert up the inside passage on the west coast of BC.  I have to say, it was emotional for me.  For the last 3 years I have spent all my energy working to protect our coast from the threat of oil spills due to the proposed Enbridge and Kinder Morgan pipelines. Taking this journey refreshed my spirit and renewed my commitment the defend our coast. I will never stop fighting for this beautiful land and water.
Soon into our trip we were surrounded by a pod of humpback whales! I really wanted to see some whales but didn't want to get my hopes up. Brent assured me we would definitely see some, and we did within an hour of our 18 hour ferry journey.  I was just as excited as the international tourists on board. Everyone was running from one window and deck to another, scrambling to get the best view.  I was so enthralled I barely got a photo.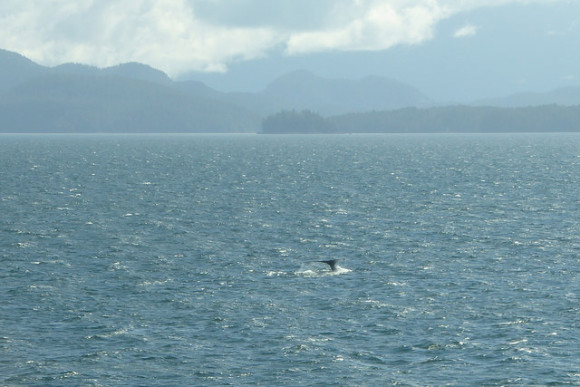 If you take this ferry, I recommend getting on right away and heading to the viewing areas on passenger deck 5, just outside the Vista Lounge and getting front row seats. We made the mistake of getting breakfast before we found our seats and the boat was really full all the way to Bella Bella.
I spent several hours working to protect the coast we were viewing outside the window. I digitized over 300 Dogwood signatures to hold Trudeau to his promise to legislate a north coast oil tanker ban.
We stopped in Bella Bella and to our delight, the salmon were jumping and splashing in the harbour the whole time we were there! Bella Bella seems like a magical place that I would love to explore.  Very full of life.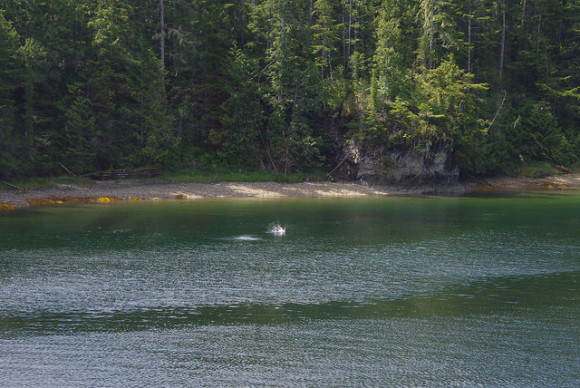 We continued through the Grenville Passage up to Prince Rupert. It was a very narrow channel with beautiful tree covered mountains on both sides.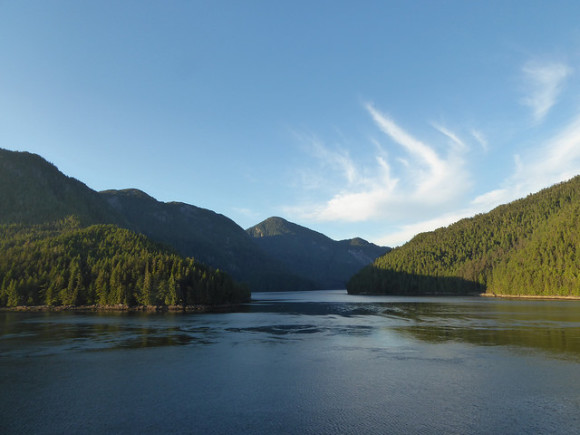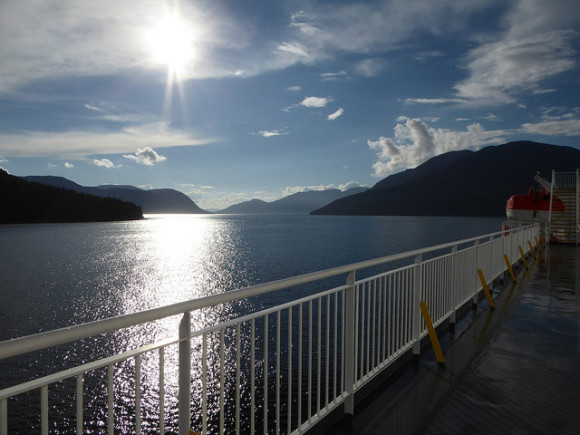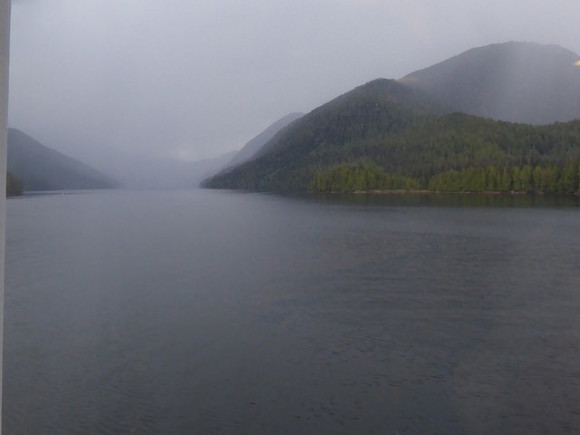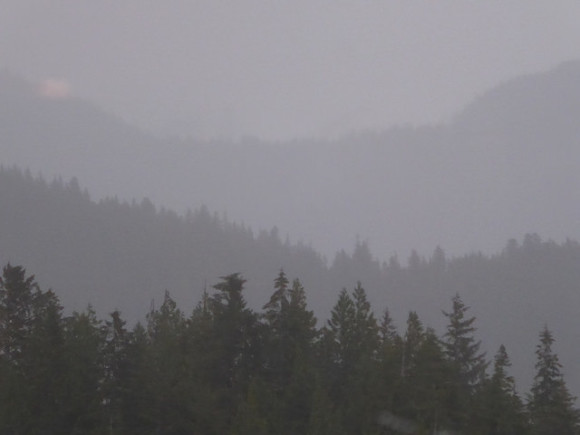 The waters were calm and we watched the sunset.  
Even though it was the longest ferry ride ever, I definitely wanted to do it again but we are driving back through the peace instead.   A magical day, filled with humpacks, seals, salmon, eagles, ravens, so many kinds of birds.  Thanks Inside Passage Ferry!