This morning we left beloved Chiang Mai very reluctantly. It has been a great 4 days here and not nearly long enough. Oh how I wish we had 6 months, not 6 weeks in SE Asia.  We hopped on a 5 hour bus to Chiang Khong on our way to Laos.
Across the border we went – Goodbye Thailand.  We are excited to adventure to a new country that neither of us have explored before, but Thailand is a special place and we were just getting good converting into baht and using Thai phrases.  Now to brush up on Laos.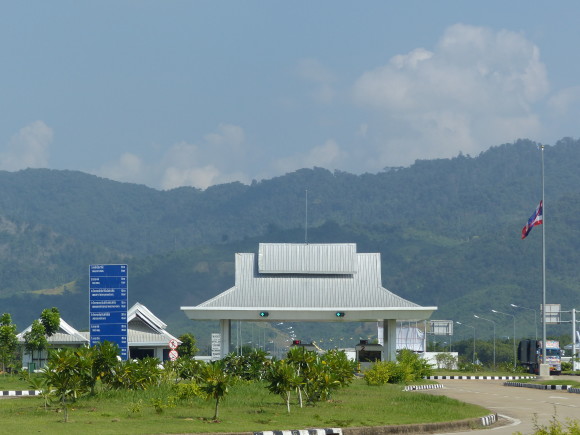 We got our first look at the Mekong river as we passed over the bridge into Laos.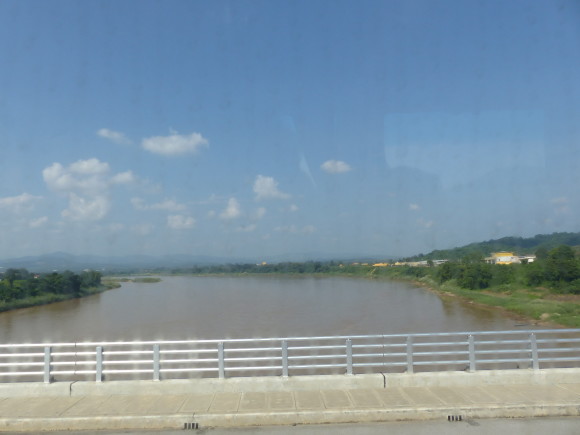 We took a tuktuk from the border crossing into Huay Xia.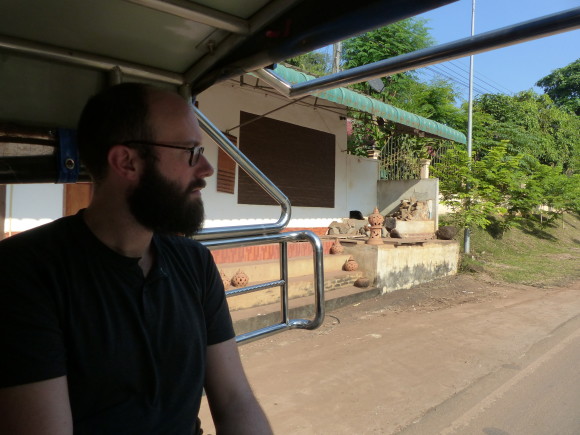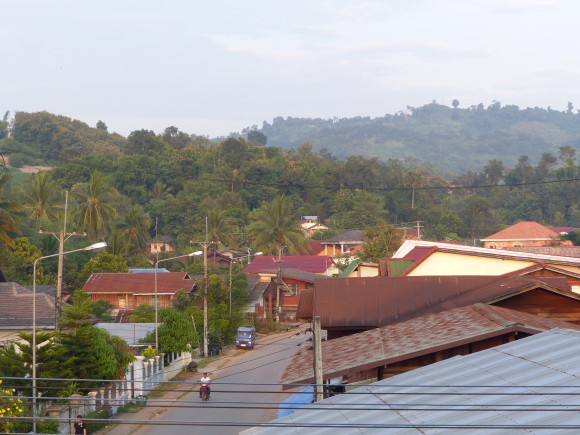 We got some food and began the search for a place to stay.
After viewing several guesthouses, we didn't find anything we liked. This is a border town with a captive audience. The whole street is guesthouses and they don't have to be good because they know you have to stay and are only staying one night on the way to Luang Prabang. They don't care if you'll return.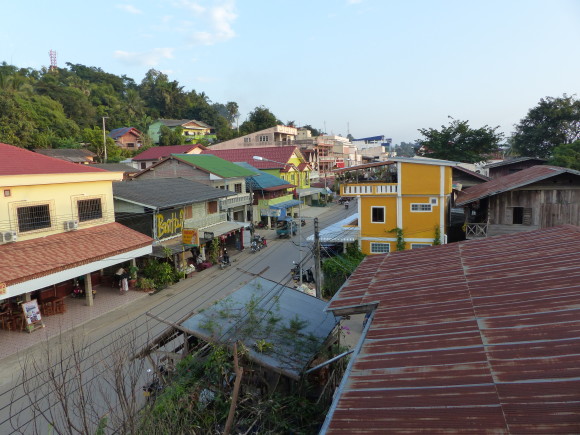 We picked the best of the not great and probably avoided bedbugs. Thanks tripadvisor for the warnings! We've met a few other travellers from New Zealand and France. We'll see them tomorrow when we start our slow boat adventure down the Mekong river.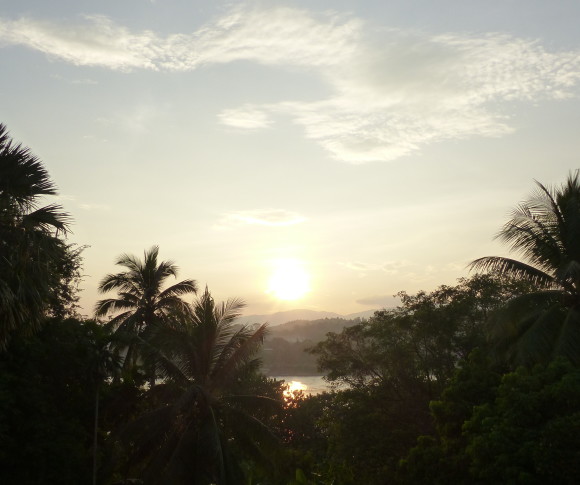 Goodnight Huay Xia